Required Reporting
streamRs must submit their hours for each streaming session within 7 days of their session. Reported sessions must be split by:
Hours streaming, with a Mix of RIO Poker and other poker sites
Hours streaming, featuring only Run It Once Poker
Submit your sessions
Report your hours via your streamR dashboard
---
Related FAQs
What is 'Watch Time' and 'Minutes Watched'
Watch Time
Watch Time is the total number of hours streamed, multiplied by the Average number of views for that stream.
Minutes Watched
Minutes watched is the total amount of viewing time. Please divide this number by 60 to calculate the number of hours watched.
Retrieve Watch Time from Twitch
Locate your Total Watch time: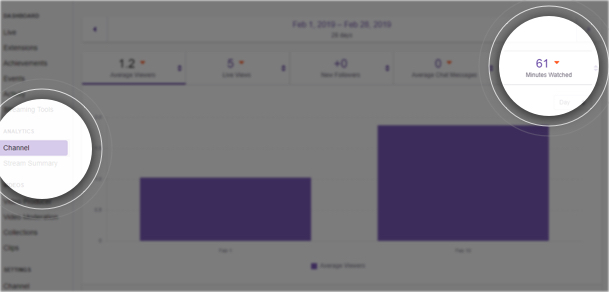 Sample Twitch screen shot: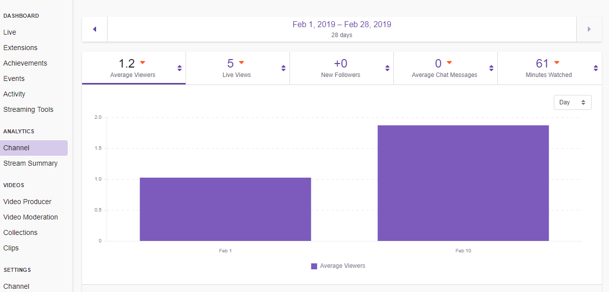 Retrieve Watch Time from YouTube
Locate your Total Watch time: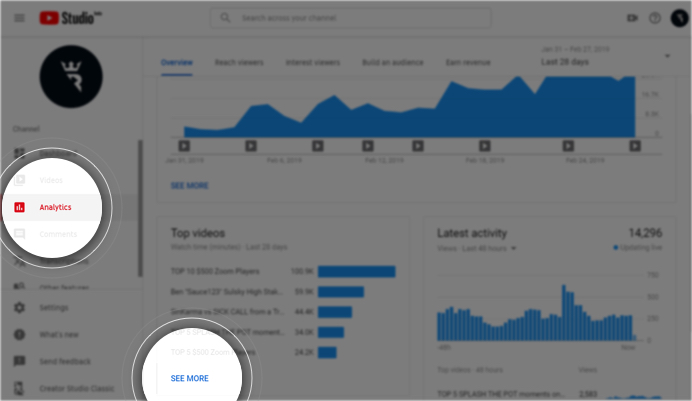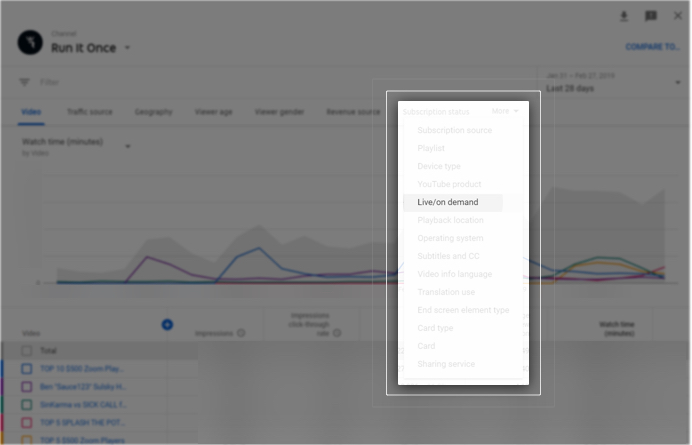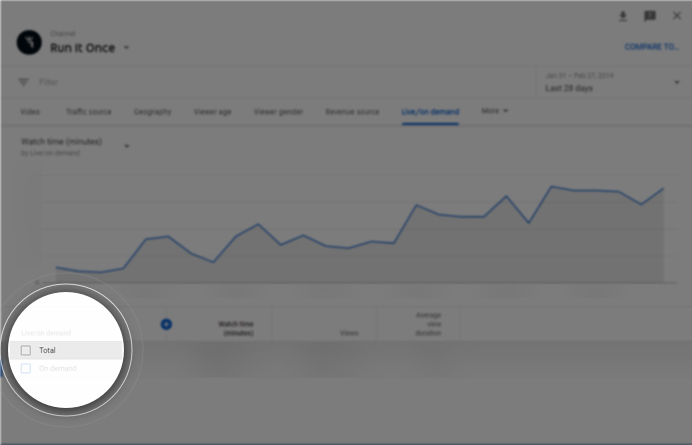 ---
streamR Help Articles
Reporting Your Hours (you are here)