(Public Beta only)
If you are experiencing problems whilst installing, we recommend checking our:
Supported operating systems.
Please note that whilst we are in Beta, you may need to install software from a non-verified developer. To do this, please follow these steps:
Installing on a Windows PC
1, Login to Windows as Admin user.
2, Run the .exe that you downloaded from our Run It Once Poker download page.
3, Click 'More info'

4, Click 'Run anyway'
Note: Due to Run It Once Poker software still being considered "New" by Microsoft, SmartScreen is currently shown and will resolve itself after more installs occur.
Installing on a Mac
1, Run the .dmg that you downloaded from here https://www.runitonce.eu/download.
2, If you see this prompt, Click OK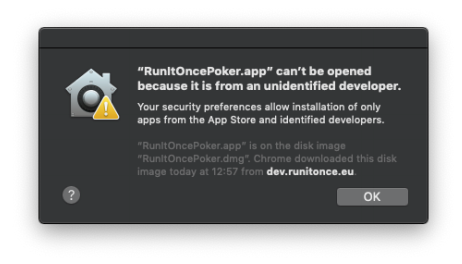 3, Go to System Preferences > Security & Privacy and click Open Anyway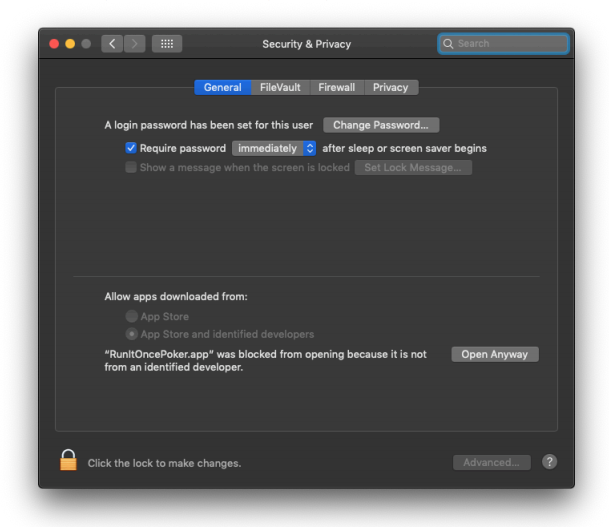 If problems persist, please contact our support team.